COVID-19 - Information
City of Cleveland - Department of Public Health


COVID-19 (coronavirus disease 2019) is a disease caused by a virus, SARS-CoV-2, first discovered in December 2019. COVID-19 most often causes respiratory symptoms that can feel much like a cold, a flu, or pneumonia, but also can affect other parts of your body.
Data, vaccination resources, and guidance can be found below.
Monthly Epidemiology COVID-19 Surveillance Reports:
Click Here!
For local COVID-19 data, visit the Cleveland COVID-19 Public Dashboard:
Click Here!
For a list of upcoming City of Cleveland COVID-19 vaccine clinics:
Click Here!
COVID-19 Booster Eligibility Tool, Click Here!
If you test positive COVID-19, follow these Precautions for People with COVID-19 –
English
|
Español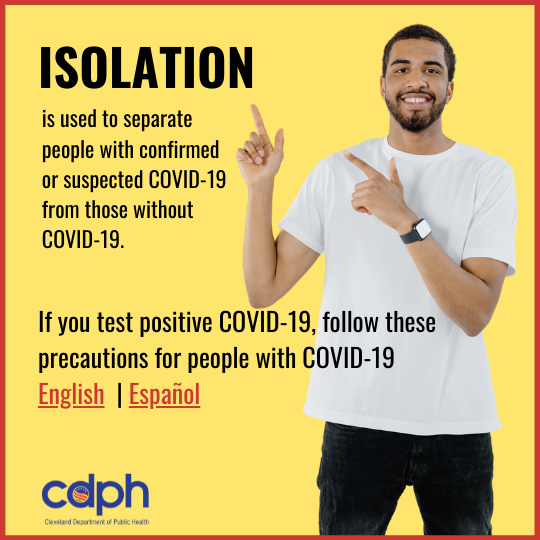 Use these links if you have been exposed to someone who has tested positive for COVID-19 and to learn more about your risks.
What to Do If You Were Exposed to COVID-19 –
English
|
Español
Understanding Exposure Risks –
English
|
Español
COVID-19 Vaccine Info Line
216-664-2222
Hours of operation: M - F, 9am to 5pm


For Assistance With:
Scheduling an appointment;
Requesting a replacement vaccine card;
Isolation or exposure questions; and
COVID-19 vaccines or vaccination process questions.