Office of Minority Health: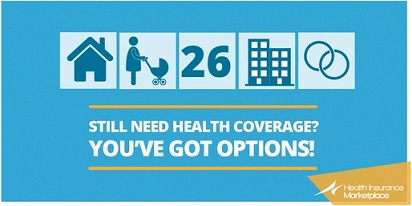 The Role of Health Literacy in Predicting Multiple Healthcare Outcomes Among Hispanics in a Nationally Representative Sample: A Comparative Analysis by English Proficiency Levels,

Click Here!

For more information on Health Equity, Click Here!
| | |
| --- | --- |
| The goal of the Cleveland Office of Minority Health (COMH) is to identify local health disparity needs with an emphasis on informing, educating and empowering at risk communities. The office is responsible for activating efforts to educate citizens and professionals on imperative health care issues and seeks to provide minority health data and technical assistance to local agencies working to improve the health status of minority populations. The Cleveland Office of Minority Health will work with private and public partners to improve the effectiveness and efficiency of our collective efforts. | |
The Cleveland Office of Minority Health is funded through generous support from the
Ohio Commission on Minority Health
. The Cleveland Office of Minority Health is housed in the Cleveland Department of Public Health and is part of a national initiative to localize the concept of racial and ethnic health equity.
Why We Are Needed:
Cleveland is a city well known for ethnic diversity and a unique blend of rich cultural heritages. Within the city limits are neighborhoods that are distinct in that residents take care to preserve cultural and ethnic identities.
Cleveland has much to offer in the way of diversity, but despite the strengths of these differences, minorities still face a number of disadvantages and inequalities when it comes to health and healthcare.
What We Do:
The Cleveland Office of Minority Health seeks to serve as a "clearinghouse" for the coordination of community health efforts targeting Cleveland's African-American/Black, Asian, Hispanic/Latino and Native American populations.
The Office's priorities in its first year include:
Coordinating and overseeing the Ohio Commission on Minority Health's activities in Greater Cleveland
Enhancing data collection and reporting on minority health in Cleveland
Identifying and addressing local health disparity needs
Mobilizing the community to collaborate on minority health related issues
Click below to view the following resources:
Articles of Interest:
Videos of Interest:
State of Ohio health equity updates and newly released infant mortality statistics:
Ohio Diabetes Action Plan:
OPAS Pregnancy Assessment Survey:
State of Obesity 2018: Trust for American Health:
https://www.tfah.org/
Ohio Annual Cancer Report 2017:
Ohio Comprehensive Cancer Plan:
American Heart Association "Cardiovascular Health in African Americans:
http://circ.ahajournals.org/content/early/2017/10/20/CIR.0000000000000534
Cuyahoga County Conducts Supermarket Assessment. See the Supermarket Access Report at:
http://www.ccbh.net/cuyahoga-county-supermarket-assessment/
Cuyahoga County District Profiles:
http://www.communitysolutions.com/council-district-profiles
State of Healthcare Access in Black America:
https://www.blackaids.org
For information on public health equity efforts visit:
https://healthequityguide.org/
Getting to the Root of Childhood Obesity among Hispanics:
https://minorityhealth.hhs.gov/Blog/BlogPost.aspx?BlogID=211

A comprehensive analysis of the mortality experience of hispanic subgroups in the United States: Variation by age, country of origin, and nativity:
Click Here!
Cancer Facts & Figures for African Americans - 2016-2018:
Click Here!
Intergenerational differences in smoking among West Indian, Haitian, Latin American, and African blacks in the United States:
Click Here!

Ohio Commission on Minority Health Releases Medical Expert Panel White Paper on Diabetes that summarizes the findings of the Ohio Commission on Minority Health's Medical Expert Panel (OCMHMEP). The OCMHMEP's sole purpose is to offer insight and recommendations to eliminate disparities in chronic diseases that disproportionately impact racial and ethnic minorities. To locate this information, click on the link below:
2016 State Health Assessment and Improvement Plan:
http://www.healthpolicyohio.org/wp-content/uploads/2016/08/SHA_Snapshot_08042016.pdf
Healthcare Transparency Basics:
http://www.healthpolicyohio.org/wp-content/uploads/2016/03/TransparencyBasics2016.pdf
The Health Policy Institute of Ohio recently released statewide information on tobacco and food access. Please see their Evidence Based Fact Sheets by clicking on the link below:


The National Standards for Culturally and Linguistically Appropriate Services in Health and Health Care (The National CLAS Standards) aim to improve health care quality and advance health equity by establishing a framework for organizations to serve the nation's increasingly diverse communities. Healthcare and health serving organizations are required to provide effective, equitable, understandable and respectful quality care and services that are responsive to diverse cultural health beliefs and practices, preferred languages, health literacy and other communication needs. Click the link to see organizational requirements:
http://minorityhealth.hhs.gov/omh/browse.aspx?lvl=2&lvlid=53
Diabetes Report Card 2014:
http://www.cdc.gov/diabetes/library/reports/reportcard.html
Health Ohio Population Domain:
http://www.healthpolicyohio.org/wp-content/uploads/2015/01/PopulationHealth_DomainProfile.pdf
The Economic Burden of Health Inequalities in the United States
Estimating the Cost of of Racial and Ethnic Health Disparities